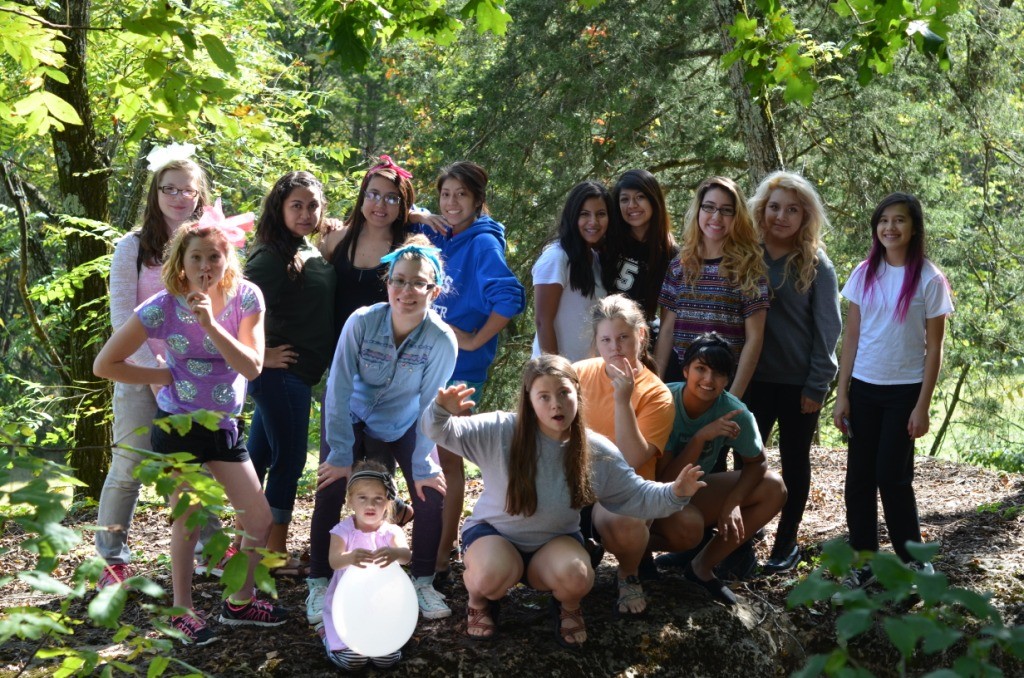 We celebrated the success of our 2014 grants and announced our 2015 grantees at the annual Power of the Purse luncheon on September 30, 2015.
2014 Grant Awards Recap
Last year, we awarded grants to
The Power of the Purse audience was particularly inspired by the feedback we received from one participant of the Benton Co. Boy's & Girls Club SMART Girls Program. She wrote:
"When I was 4, I went through a lot of troubling times. My parents divorced, I moved to Arkansas and started a new school. But when I got to 3rd grade, I was introduced to the Smart Girls program. At first I thought it would be just a bunch of preppy girls painting their nails and gossiping. But when I signed up, I realized that it was nothing like that. They were kind, loving girls with similar problems with a kind, directing, inspiring and beautiful leader. When I learned about WABISABI, meaning imperfect beauty, I knew I was a changed, proud to be me girl with new self-confidence. Now, I know that I can turn not just to my leader, but to my Smart Girl Sorority sisters about life. I know now that I can never be perfect, but instead imperfectly beautiful. Being in Smart Girls has made me know myself better. Smart Girls has changed me. I encourage anyone else who feels lonely, depressed or just needing a change to sign up for Smart Girls. It will definitely change your life."
We are so appreciative for the generous support we receive from our donors, because these dollars go directly towards funding programs that can have such profound impacts as stated above on the women and girls of Arkansas.
Once again this year, we received requests from so many local groups doing wonderful work to support women and girls in Arkansas. Regional WFA volunteer committees around Arkansas donated their time over the last eight months to read letters of interest, review proposals, conduct site visits and deliberate on grant recommendations to present to the Foundation board.   We are grateful for the time and attention this group of women gave to support women in Arkansas.
2015 Grant Awards
This year, WFA's grants were awarded to:
Girls, Inc. for their Operation SMART program, a research-based, education program that develops enthusiasm for and skills in science, technology, engineering, and mathematics;
Peace at Home Family Shelter for their Supporting Our Sisters' Financial Independence program, an intensive 12-month financial empowerment program targeting 100 NWA domestic violence survivors. The Shelter hopes to train other facilitators at shelters around the state so they might offer the training in their shelters;
Northwest Arkansas Children's Shelter – Funding will go to the Shelter's Teen Life Skills program which offers opportunities for the young women in foster care to learn and develop daily life skills throughout their stay at the shelter. These life skills include managing money, using resources in the community, cooking, living healthy, going to college, personal safety, healthy relationships, and more.
Vera Lloyd Presbyterian Family Services – Funding goes to the ongoing programs at the children's home in Monticello which encourage the young women to complete their education. Their "Reach for the Stars" program serves young women between the ages of 12 and 21 through mentoring, ACT preparation classes, college visits, one-on-one meetings with staff to review goals, and receiving assistance with homework.
We look forward to sharing their success with you in future blogs.