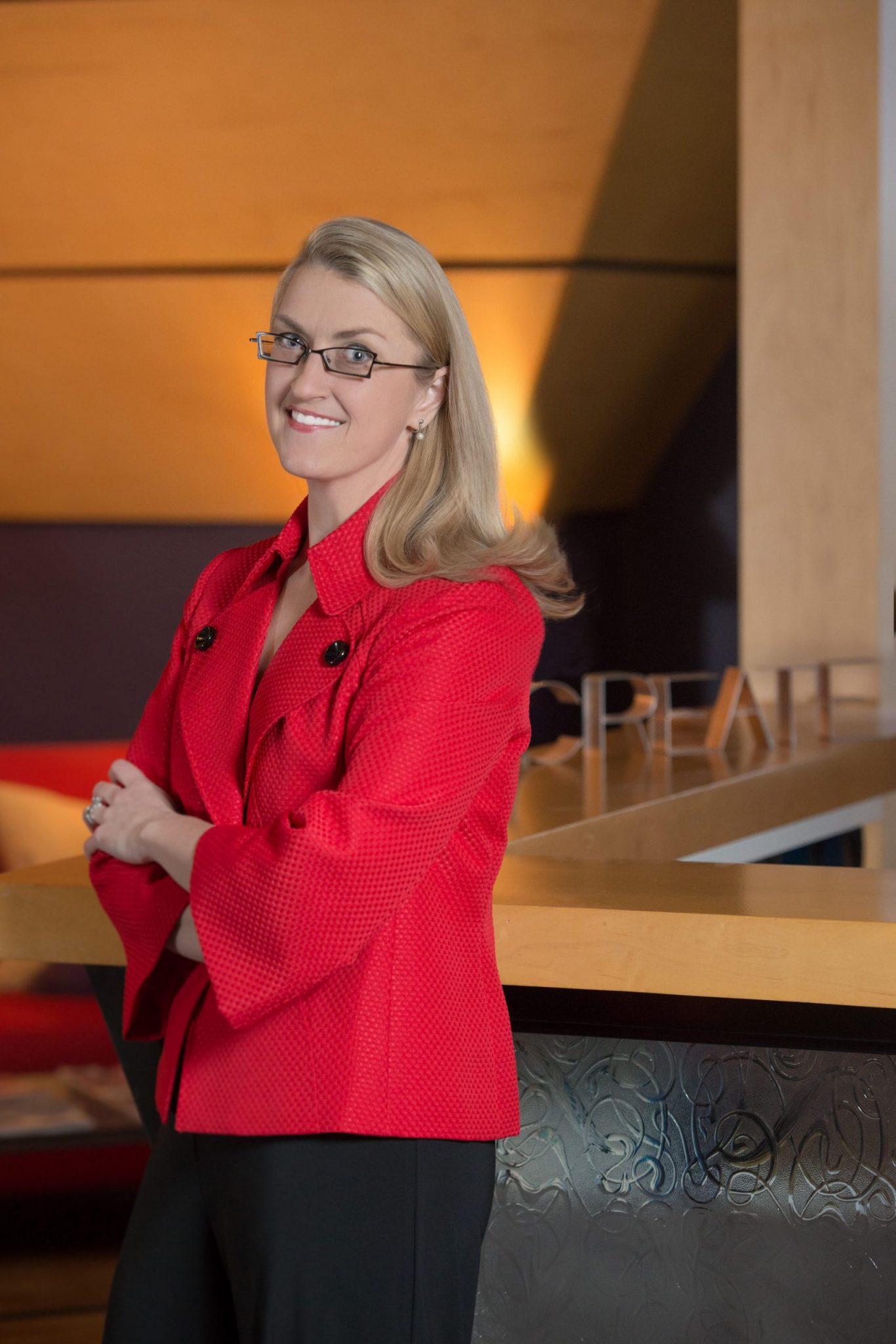 Meet the 2017 Woman of the Year in Business, Sharon Tallach Vogelpohl, President of Mangan Holcomb Partners.
Launching her agency career as an intern at Mangan Holcomb Partners in 1994, Sharon Tallach Vogelpohl became a principal in the firm in 2005 and was named president in 2010. Sharon's experience includes award-winning work for nameplates such as Verizon Wireless, J.B. Hunt, Walmart, Simmons Foods, Stephens Inc., Le Bonheur Children's Hospital, Delta Dental of Arkansas and RiceTec, Inc.
A magna cum laude graduate and four-year NCAA Division I letter-winner at Centenary College of Louisiana with a degree in business communications, Sharon is a member of the Arkansas Chapter of the Public Relations Society of America and serves on the Emerald Forum of the American Association of Advertising Agencies.
She was selected by Arkansas Business as a 40 Under 40 honoree in 2005, featured in the Where are they Now? 20th Anniversary issue as a finalist for Arkansas Business Executive of the Year in 2013 and as a member of the "Arkansas Power List" in 2016. She serves on the boards of numerous nonprofit and community organizations and was recently appointed by Governor Hutchinson to the Prescription Drug Monitoring Program Advisory Committee. A past President of the Rotary Club of Little Rock (Club 99) in its Centennial, Sharon currently chairs the Rotary International Branding Initiative, leading a committee of Rotarians from around the world in developing a branding campaign strategy for the international service organization that will debut in 2017.
We asked Sharon a few questions about what it means to be the 2017 Woman of the Year in Business.
WFA: What were the defining motivators that shaped the success you have today in business?
Sharon: I grew up in a family business… so work ethic, responsibility and integrity were instilled in me at a very early age.  I have two older brothers, and so I did what they did. It was a "keep up or shut up" culture… being "a girl" was never excuse to not run fast enough, catch the ball or make a free throw under pressure. That competitive spirit, discipline, teamwork and positive communication fostered in my involvement in athletics through college has served me extraordinarily well in business.
WFA: How do you see the role of women in our economy as a vital part of prosperity for all Arkansans? 
Sharon: With the trend of women surpassing men in earning college degrees, it will be essential that the workplace culture evolve accordingly for us all to be successful. With Arkansas's booming economy and historically low unemployment, it is critical that women are active participants in our 21st century economy.
WFA: As a woman in business, a leader, and an influencer, how do you see your role as an opportunity to promote women and girls so they can reach their full potential?
Sharon:  Honestly, I've never thought of myself as a "woman in business"… just as a business person. I have a 9 year-old daughter and her father and I are very cognizant of the examples we set for her (and, maybe more importantly, our son) as professionals, community leaders, employers and a married couple. I was fortunate to have male family members, mentors and colleagues who eventually became my business partners who valued performance about all else, providing me with unbridled opportunity to excel and achieve.  I strive to always provide the same opportunities to young women in my business and the community.
The 2017 Power of the Purse luncheon will be held Tuesday, October 3rd from 11:30-1:00 at the Downtown Little Rock Marriott.
Tables and tickets are now available for purchase. Please