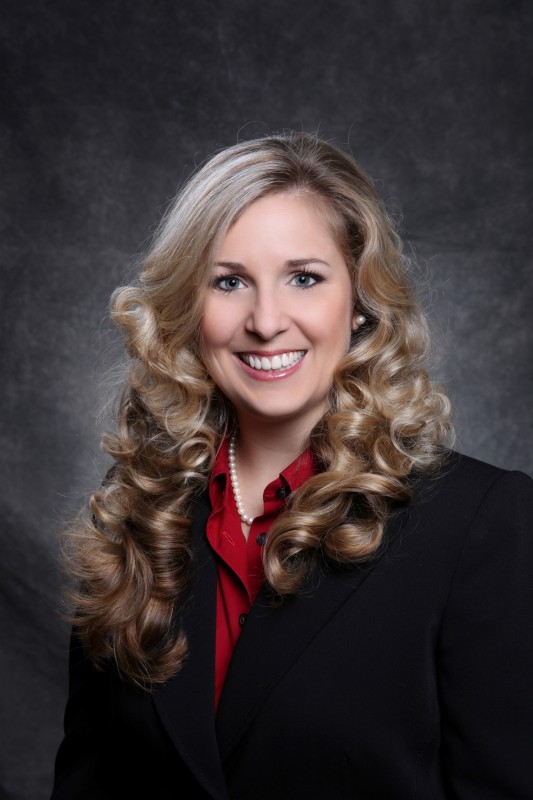 The Women's Foundation of Arkansas (WFA) is pleased to announce the hiring of our new Executive Director, Anna Beth Gorman. Anna Beth will officially join the staff on April, 4, but has already been attending events and getting to know our volunteers and supporters. The board of WFA has spent the last few months engaged in strategic planning and doing an extensive search for a new director. We were fortunate to find such a qualified individual and know that Anna Beth is well suited to lead us forward in this exciting time for our organization.
Anna Beth Gorman has committed her professional life to public service with a specialized focus on advancing the status of girls and women in our society. She has spent the last seven years advocating the value of the Girl Scout program, and youth services as a preventative tool in helping youth achieve their potential.
A student of nonprofit and organizational management she has worked to bring forward business professionalism and acumen to the mission focused nonprofit arena. She believes that a great mission needs a great business plan to deliver on its value proposition. With passion and commitment coupled with effective strategic planning Anna Beth led the efforts of membership, volunteer, and program enhancement in the Girl Scout program post the realignment of 5 Girl Scout councils in the state of Arkansas. With a strong belief that inclusiveness, integrity, and capacity building through strong relationships and partnerships are essential to any organization's success, Anna Beth grew in her leadership roles within the Girl Scout organization.
She holds a Bachelor of Arts in Political Science from Hollins University, Roanoke, Virginia, Master of Public Administration, and a Graduate Certificate in Nonprofit Management from University of Arkansas Little Rock. Anna Beth began her professional career in public service, working for the Texas Senate Committee on State Affairs and then transitioned into the nonprofit arena.  As a lifetime member of the Girl Scouts of the USA, a Gold Award Recipient, Anna Beth is the Chief Membership, Volunteer, Program Officer for Girl Scouts Diamonds of Arkansas, Oklahoma, and Texas. She is the 2013-2014 recipient of the UALR Public Administration Alumni Scholarship and a 2014 inductee into the Pi Alpha Alpha Honor Society.
Anna Beth is an active member of the Junior League of Little Rock, currently serves as Chair, JLLR Nonprofit Board Institute. She is a proud alumna, active volunteer, and committed proponent of the Texas Bluebonnet Girls State Program, which encourages through civic education engaged citizen participation in the community in which you live.
Anna Beth is proud to join the Women's Foundation of Arkansas, helping women value their own potential, and is looking forward to engaging individuals, businesses, and our public servants in the conversation that when women's economic viability is improved the overall state of Arkansas is improved.
Anna Beth, her husband, and their son live in North Little Rock.