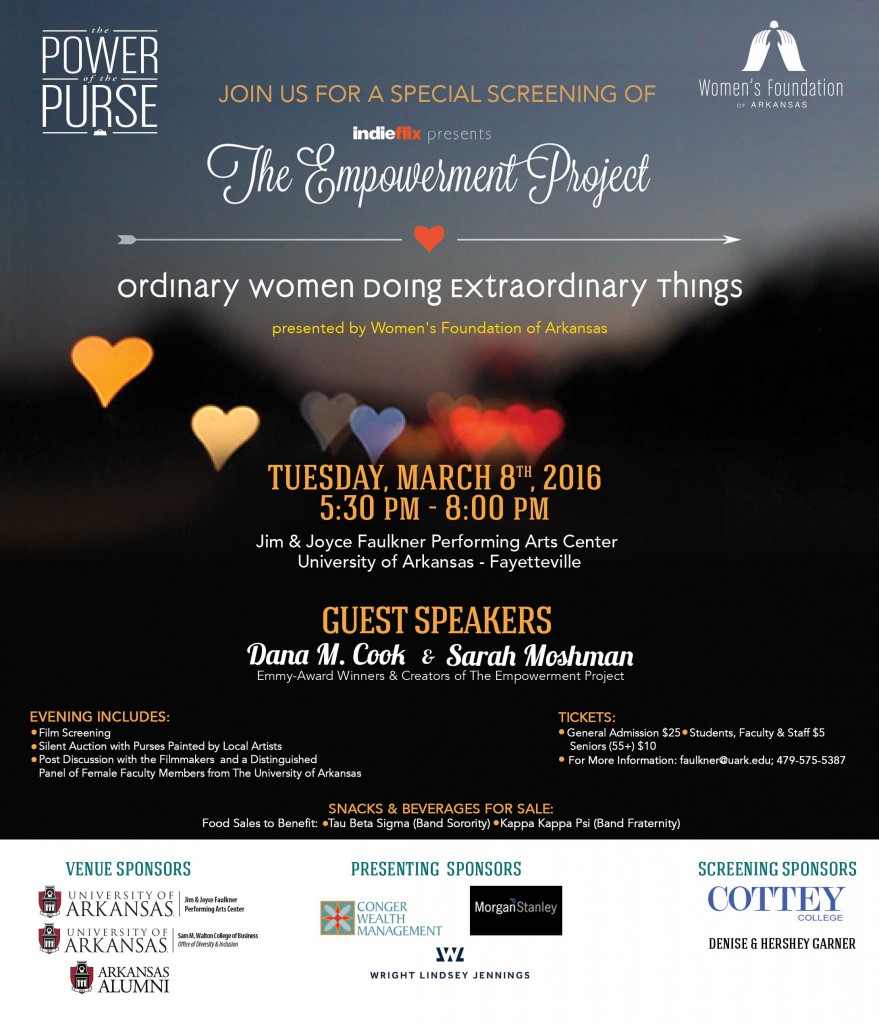 We are thrilled and honored to have Emmy-Award winning filmmakers Dana Michelle Cook and Sarah Moshman in Arkansas for a special screening of The Empowerment Project, a film that challenges all of us to ask ourselves – "What would you do if you weren't afraid to fail?" The WFA's Northwest Arkansas Council will host the screening followed by a Q&A with the directors themselves. A silent auction will kick-off the evening and feature hand-painted purses designed by local artists. Proceeds will allow all 8th grade girls in Northwest Arkansas to see this impactful film.
Details
March 8, 2016. 5:30 – 8:00pm
Jim & Joyce Faulkner Performing Arts Center, University of Arkansas – Fayetteville
General Admission – $25. Students, Faculty, Staff – $5. Seniors (55+) – $10.